The dust has just about settled on a phenomenal weekend for the mountune-powered NAPA Racing UK squad as they took qualifying, race 1 and race 2 clean sweeps, as The Kwik Fit British Touring Car Championship exploded back into life at Croft Circuit last weekend.


QUALIFYING AND RACE 1 
It was a sea of blue and yellow at the front of the grid, after Dan Cammish blasted to pole position in qualifying, with Dan Rowbottom in second and team-mate Ash Sutton in third, marking the team's first ever 1-2-3 lock-out.
With all three tyre choices on offer, Sutton opted for the medium compound, while both Dan's went for the advantageous soft tyres for the first race of the day. As the lights went out, the Ford Focus' made the perfect getaway as the NAPA team headed down to turn one in formation, holding off those behind to maintain their positions.
Further down the grid, the NAPA machine of Sam Osborne had a sensational start from P16, commanding his way through the pack and gaining six places by lap eleven. As the race unfolded, Osborne showed great skill by managing to retain his position in P10, despite being under pressure from the four cars close behind.
Cammish was wheel-perfect as he took the chequered flag with a lights-to-flag victory, ahead of Sutton and Rowbottom with the team celebrating a historic first-ever 1-2-3 podium.
RACE 2
With the soft tyres now in play, Sutton managed to perform another one of his trademark getaways off the line from third on the grid and cruised around the outside of teammate Cammish into turn one.
Continuously stretching his advantage throughout the 15-laps, Sutton claimed his seventh win of the season by more than seven seconds – with Cammish and Rowbottom in tow to clinch a second successive NAPA Racing UK podium sweep.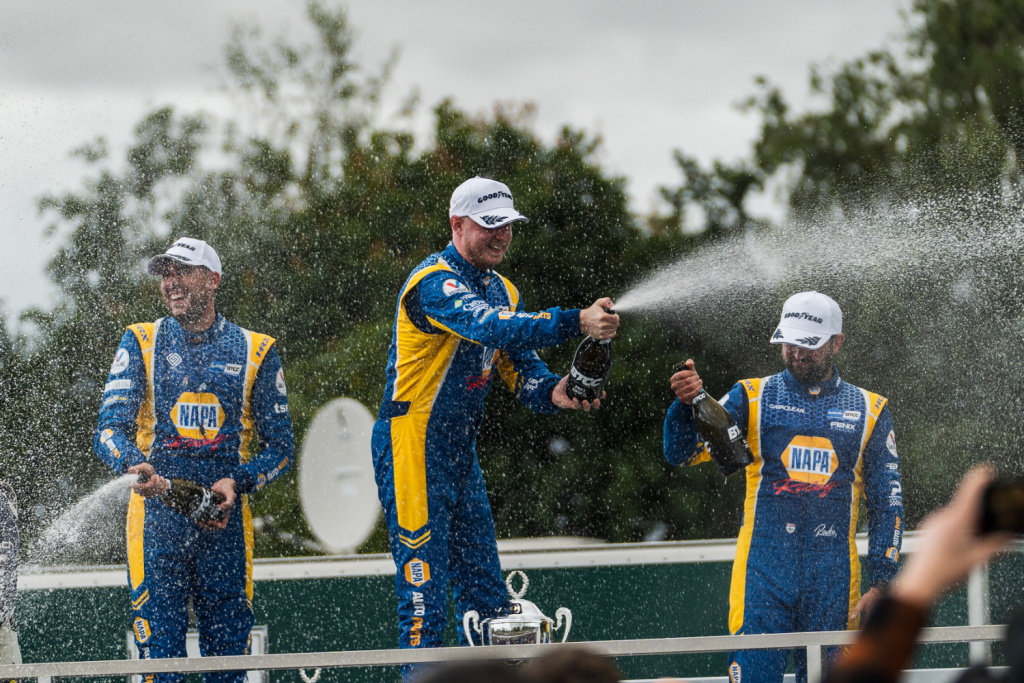 RACE 3
REVERSE GRID STARTING POSITIONS
P4 – Dan Rowbottom
P5 – Dan Cammish
P6 – Ash Sutton
P13 – Sam Osborne
As the final race of the day got underway, the Ford's lit up the starting line after an initial good getaway however, Sutton was unfortunately caught in an incident, causing a puncture and forcing him to retire his ST.
Another fantastic finishing position for both Cammish and Rowbottom saw them come home in fourth and fifth respectively to complete an impressive day for the duo. Meanwhile, after a spin earlier on in the race, Osborne crossed the line to finish P17, moving up to third in the Jack Sears Trophy.
THE TEAM
DAN CAMMISH – NAPA RACING UK, NO.27:
"What a result for NAPA! It's fantastic to get a 1-2-3 for the first time in Qualifying for us yesterday. It's great being at the front but you can also get it very wrong if you are not careful. For myself to win at my home circuit, my first ever win at Croft in a touring car, so very pleased with that. One down and two to come!"
ASH SUTTON– NAPA RACING UK, NO.116:
"Those changes overnight have definitely worked – that car just came alive, it's absolutely mega on the soft tyre. All cars are but that was just something else.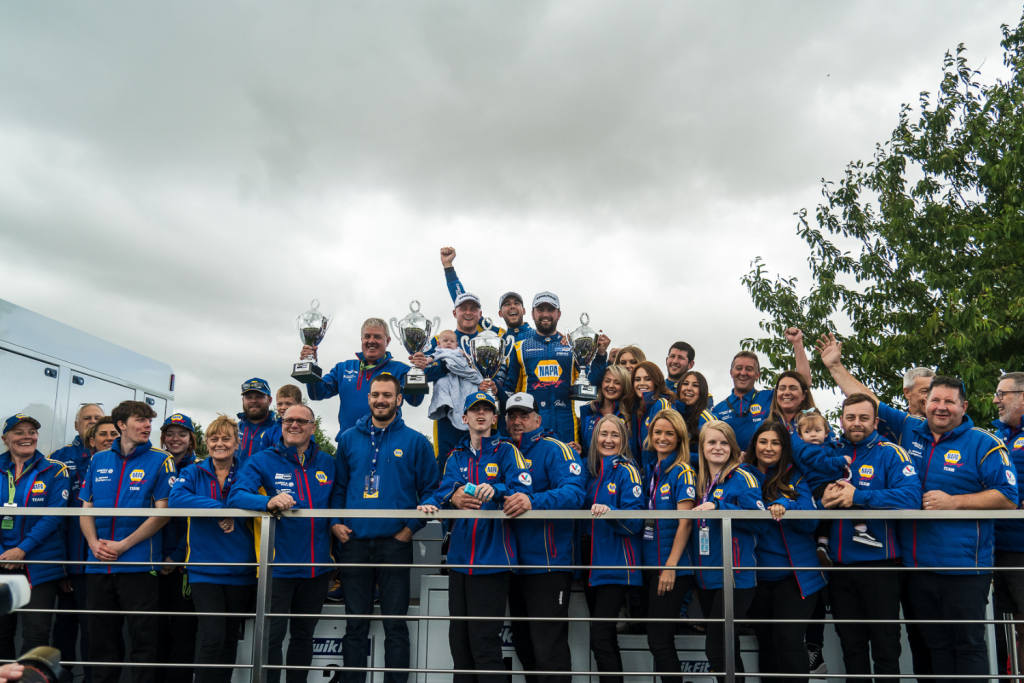 CHAMPIONSHIP STANDINGS
1st – Ash Sutton: 258
5th – Dan Cammish: 212
7th – Dan Rowbottom: 144
17th – Sam Osborne: 45
JACK SEARS TROPHY
3rd – Sam Osborne: 250
TEAM STANDINGS
1st – NAPA Racing UK: 465
MANUFACTURERS / CONSTRUCTORS
2nd – Motorbase Performance/Ford: 497
Next stop, Knockhill for Rounds 19, 20 and 21 of the BTCC championship on the 12/13 August.